July 5th is Silas Appreciation Day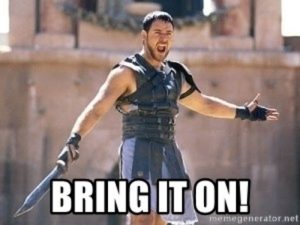 It doesn't matter how you do it … a phone call, lunch, a card, a beer … just find a way to show your Silas how much you appreciate him!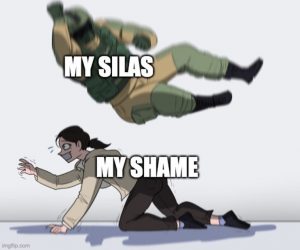 And the Meme Competition Winner Is …David Maxam!
This Year's Fall Retreat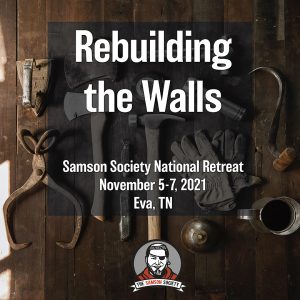 More Information and Registration HERE

The Samson Daily Devotional is currently in Genesis. You can subscribe for the daily email, or listen to it on Amazon Alexa (Echo or Dot) by adding "Samson Daily Devotion" to your flash briefing, or on Stitcher, and iTunes podcasts.
IMPORTANT: HELP US REACH MORE OF OUR OWN MEN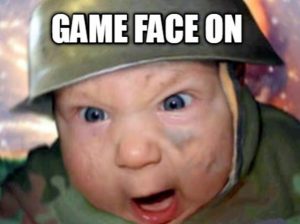 Many of the men in Samson Society in-person meetings are NOT in our database as members. Sadly, that means they are not getting the No Bull Briefing – we're missing them, and they're missing out. Ask the men in your group if they are getting the No Bull Briefing Newsletter. If they are not, go to the "My Groups" tab on the Samson Society website, if you are the administrator you can add them with name and email (you'll see a list of all registered members). If you are not, you will need to contact the administrator of your group and ask him to add them. Our best guess is there are several hundred men active in Samson Society but not yet members (only true for in-person attendees). Let's help them get on board and get up to speed!
Hey! We don't badger you, but we DO need your support …
Samson Society does not have dues or fees, but we DO have expenses. We currently reach men in over 50 countries and we are stretched thin financially. If you can make a generous one-time or, better yet, monthly contribution, that will help us continue to do what we do so well … "rescue families by helping men live in the freedom of authenticity."
You can make your contribution to the mission of Samson Society through Samson House HERE. Thank you! Or set up a monthly contribution via text-to-give (719) 722-3545‬. Thank you!